Dealer Profile #1 – PD Technologies
Welcome to a new series of articles in which we profile members of our growing global dealer network.
This month it is the turn of PD Technologies, which has offices in Hong Kong and mainland China.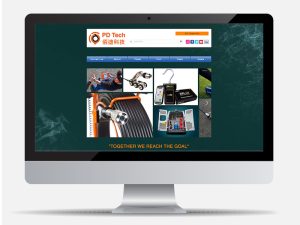 PD Technologies is celebrating its first year as a Mini-Cam distributor. Founded in 2015, PD Technologies is led by an experienced team who have worked in the industry for over a decade and have excellent connections. They sell our full range of push cameras, crawlers and accessories backed up by after-sales servicing.
PD Technologies sells to customers in Hong Kong and mainland China, supported by a product manager based in Shanghai and an engineer who has trained at our UK headquarters.
Customers for our products in those territories include municipal authorities, power and water plants, water treatment plants, contractors and engineering firms.
Sven Breitenfeld, Mini-Cam's head of international sales and marketing, says: "The PD Technologies team have extensive experience and a great network throughout Hong Kong and mainland China. Our products suit the market in Hong Kong and China very well. Their simplicity, service-friendly design and robust nature make them extremely attractive. There is a good deal of government activity in sectors such as water and wastewater treatment, as well as large infrastructure projects and many planned environmental schemes from which we are looking to benefit with our innovative range of push cameras and crawler systems. The projections for 2017 are very good and we are forecasting a successful year for PD Technologies as we see the tenders we have worked on develop into orders."
http://www.minicam.co.uk/pd-technologies-china
http://www.minicam.co.uk/pd-technologies-hong-kong
http://www.minicam.co.uk/pd-technologies-macau